A Hard Day's Rut



Directed by:

Dick Lester

Produced by:

Stanley Kubrick

Written by:

????

Starring:

The Rutles

Music by:

Ron Nasty

Dirk McQuickly

Distributed By:

Wanker Artists

Release Date:

6 July 1964

Running Time:

87 Minutes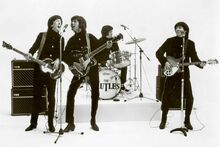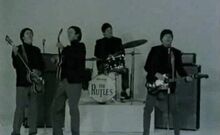 A Hard Day's Rut is a 1964 black-and-white classic about the prefab four, Dirk, Nasty, Stig and Barry. Starring The Rutles and directed by Dick Lester.
The film was very successful in the box office, and in the bed. The film was a great influence to 60s spy heroes, music videos, and lawsuits.
The Rutles embark from Liverpool by train for a London TV show once they have escaped from their fans. The Rutles then decide to take a nap until they arrive in London. On arrival, The Rutles are driven to a hotel where they are extremely bored. There The Rutles then begin to do bizarre and crazy things, such as running up and down stairs, running through fields and reading books. Barry however feels a sudden melancholy urge to visit the zoo and during a cinegraphic musical interlude he goes and decides to live his life as an animal. The other Rutles are unaware of this and begin to panic and look everywhere for Barry. Barry eventually returns and the concert goes as planned.
VHS and DVD Release
Edit
A Hard Day's Rut was released in 1984 on VHS and was released on DVD in 2000. 
Ad blocker interference detected!
Wikia is a free-to-use site that makes money from advertising. We have a modified experience for viewers using ad blockers

Wikia is not accessible if you've made further modifications. Remove the custom ad blocker rule(s) and the page will load as expected.