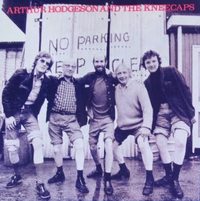 Arthur Hodgson and the Kneecaps was one of the various musical groups managed by The Rutles' manager Leggy Mountbatten in the 1960s, according to the documentary All You Need Is Cash. They released a few avant-garde albums before disappearing as a result of Rutle Corps downfall and subsequent demolition by Ron Nasty.
Discography
Edit
Knees Up! (1966)
Absolutely Knee (1967)
200 Kneecaps (1969)
Ad blocker interference detected!
Wikia is a free-to-use site that makes money from advertising. We have a modified experience for viewers using ad blockers

Wikia is not accessible if you've made further modifications. Remove the custom ad blocker rule(s) and the page will load as expected.