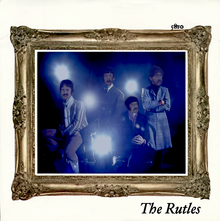 "Denny Lane" is a 1967 song by the Rutles.
Its lyrics consisted of a sweet-hearted homage to the yet-to-be-discovered guitarist for Punk Floyd. However, due to the lyrics also containing over 23 different references to tea, the song was banned by the BBC, and had to be rerecorded with new lyrics and released under the title of Doubleback Alley. Some releases of the song (such as the Tragical History Tour US album) still used the song's original title.
Ad blocker interference detected!
Wikia is a free-to-use site that makes money from advertising. We have a modified experience for viewers using ad blockers

Wikia is not accessible if you've made further modifications. Remove the custom ad blocker rule(s) and the page will load as expected.