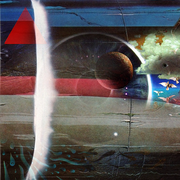 Pulse Over America is a live album by Punk Floyd released in 1978, and featured some tracks from the future releases.
Background
Edit
While on their biggest tour yet, Punk Floyd recorded a live album at one of their gigs. 
Some editions of the album came with a red LED marble attached to the side. This led to the band being sued due to not getting permission to use LED lights. 
Tracklisting
Edit
Senior's Ranch
Ad blocker interference detected!
Wikia is a free-to-use site that makes money from advertising. We have a modified experience for viewers using ad blockers

Wikia is not accessible if you've made further modifications. Remove the custom ad blocker rule(s) and the page will load as expected.