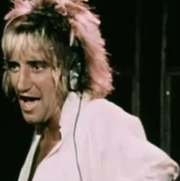 Rod Stewart is a British singer-songwriter who has sold over 100 million records worldwide. He was the center of a controversy in 1966 (much likely against his will), when Nasty was quoted by saying that the Rutles were bigger than him, but ended up being horribly misunderstood. Rod was not big for another eight years.
Ad blocker interference detected!
Wikia is a free-to-use site that makes money from advertising. We have a modified experience for viewers using ad blockers

Wikia is not accessible if you've made further modifications. Remove the custom ad blocker rule(s) and the page will load as expected.