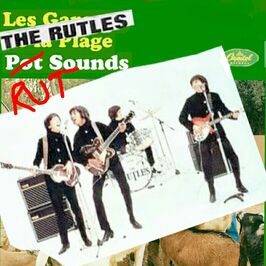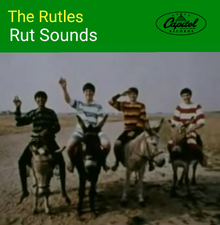 Rut Sounds is a 1966 album recorded by The Rutles. It was originally going to be an album by Les Garçons de la Plage (under the name "Pot Sounds"), but after their sudden breakup, Leggy Mountbatten decided to let the Rutles record it instead. This album has gone on to be considered one of the greatest albums of all time, second only to Sgt. Rutter's only Darts Club Band.
Originally, the album was part of the US discography, but it was later added to the UK discography when The Rutles albums were first released on CD.
Tracklist
Edit
"Wouldn't It Be Shite"
"You Still Believe In Tea"
"That's Not Me (That's Ftig)"
"Don't Talk (Put Your Head On This Boulder)"
"I'm Waiting To Get Paid"
"Let's Go Away For Some Wine"
"Sloop Ron B"
"Rod Only Knows"
"I Know Where My Pants Are"
"Beer Today"
"I Just Wasn't Made For These Rhymes"
"Rut Sounds"
"Camomile No"