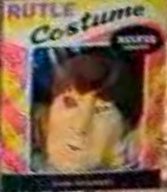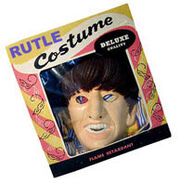 Rutle costumes
were pieces of clothing sold to make the owner of said clothing look like a
Rutle
. The package included a mask, a white botton-up t-shirt, a black tie, a pair of Rutle shoes, and finally a pair of 16x trousers, made for women, along with a coupon for butter. Different packages were made for each of the Rutles,
Ron Nasty
(pictured),
Dirk McQuickly
,
Stig O'Hara
, and finally the rare
Barry Wom
package.
Ad blocker interference detected!
Wikia is a free-to-use site that makes money from advertising. We have a modified experience for viewers using ad blockers

Wikia is not accessible if you've made further modifications. Remove the custom ad blocker rule(s) and the page will load as expected.