Attention: Production of this film has been cancelled. Disney has abandoned the project. It's dead. They're not doing it anymore. Why are you still here?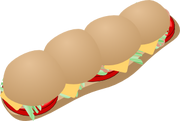 The Yellow Submarine Sandwich was a planned CGI remake of the 1968 film of the same name. The film was to include the 16 other songs used in the film, and was supposed to be directed by Michael Bay.
A 3-D re-edit of the classic original film, where The Rutles travelled to a mythical place called Rutterland and encountered the evil Blue Headed Sharks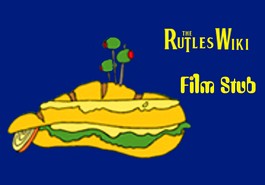 Ad blocker interference detected!
Wikia is a free-to-use site that makes money from advertising. We have a modified experience for viewers using ad blockers

Wikia is not accessible if you've made further modifications. Remove the custom ad blocker rule(s) and the page will load as expected.